…and so one day we decided to move to Istanbul!
For many years we lived in a little town in the north of Italy in the province of Padova. Laid back, clean and well organized, this is the typical place for families where everything is within reach, traffic is minimal and there is a lot of green space around.
The idea of moving to Istanbul, a city that counts approximately 15 million inhabitants plus a big number of people who don't live here but work here, did not entice me at the beginning.
For a "young" retired man the chances of finding a new job in the workplace in Italy were very slim. My wife had not been able to find a job in 8 years of living in Italy and adding to it all the problems related to the financial crisis we agreed to move to Istanbul, a city that offers more opportunities for the go-getters.
We bought a house in the European neighborhood; the oldest and most congested with traffic, but also the most important for job possibilities and for the influx of tourists.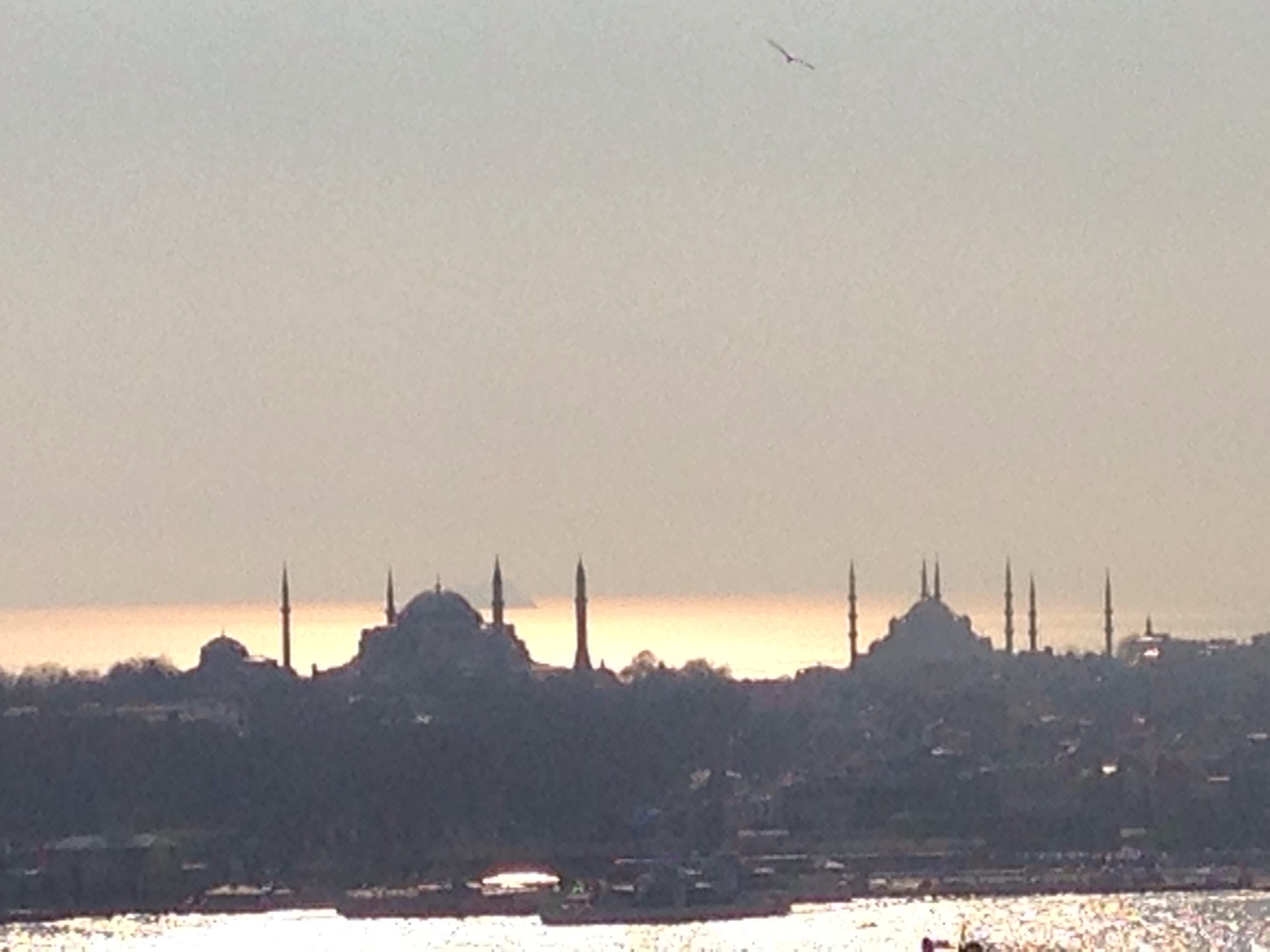 Contrary to what I thought I found Istanbul is way safer than many other European cities, despite the fact it has a large population. Sure there have been problems, political protests, street riots; facts that exist in other countries as well. This is not the place to talk about it though.
Living in a megalopolis, I am dealing with many minor problems. One of them being traffic, which brings pollution! A huge city spread on two continents (Europe and Asia), divided by the Bosphorus Strait, (the strait that unites the Black Sea to the Marmara Sea) and linked only by two bridges and one subway line just recently opened. Some times during the day traffic is so bad that it discourages people to get in the car to go anywhere. Little by little we are adapting and get around all the time.
Istanbul is a really beautiful city with peculiar charm and a long-lived history. The history is what appeals to me the most.
Prior to relocating here permanently, I had visited as a tourist. The particular vibe, a mix of culture, history, and religions were those that I had not found in any country I had visited before.
To travel around this city really feels to be experiencing history all over again. Myself being Italian I should be used to these things, but it is always a different experience. The beauty of monuments and history strikes me all the time and even more!
Dolmabahce Palace was the residence of Mustafa Kemal Ataturk, the beloved founder of the Turkish Republic. Topkapi Palace, with its precious treasures, once belonged to the Sultans. Galata Tower with its lightwork is both beautiful by day and spectacular by night.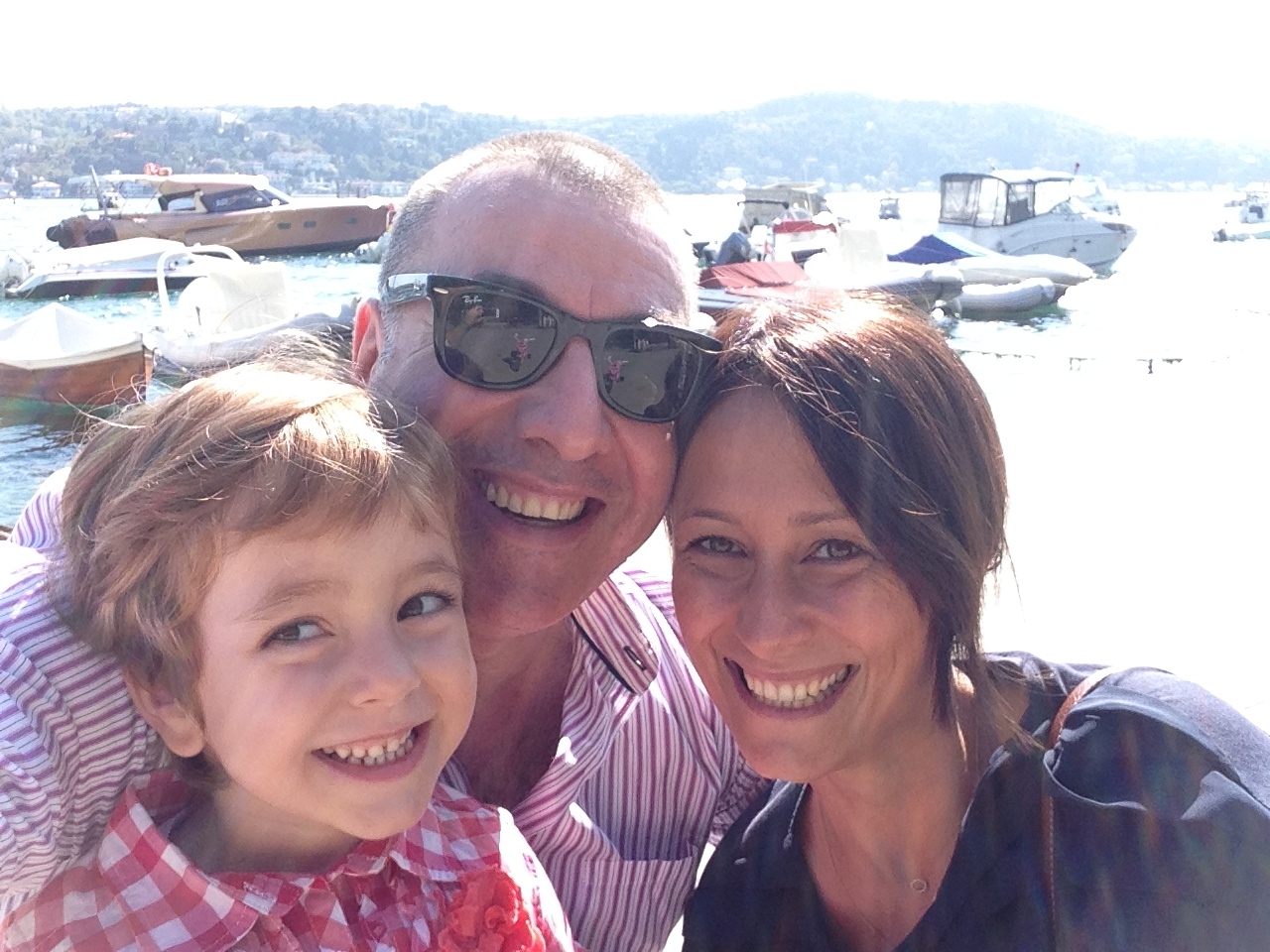 There are many, many things to do and see in Istanbul. It also offers a lot of opportunities for work and that was the main reason why we moved here.
I always wanted to run my own business. Hospitality was, and it still is, my thing. The idea of an upscale restaurant clashed with the financial reality of Istanbul. Some areas of town I thought about at the beginning turned out to be really expensive.
Living and opening a business means to face really high costs. I haven't given up the idea, but I am still looking for the right spot to develop my project. I am not hopeless and I know I will soon find the right place.
Financially speaking, with an Italian pension and thanks to the advantageous exchange rate with the Euros, we can live here far better than we would in many Italian cities. Istanbul is huge and it offers different kinds of lifestyles, cost of living and entertainment. Everyone can find what they need.
I did it and I would do it again. It's an experience I encourage everybody to try it from a lifestyle and also cultural perspective.

Gianfranco is an Italian expat in Istanbul, Turkey where he resides with his family. He can be reached at gianfrancosacchetti [at] gmail [dot] com
Article translated by Freelanceentrepreneur.biz