One day and weekend getaways: Cedarburg, Wisconsin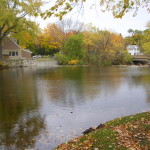 Even if you are FROM Wisconsin, Cedarburg is still a great place to visit for a couple hours!! It has rustic, old European kind of feel mixed with the small town American feeling. Its lush greenery, historic charm and quiet river welcomes you in and leaves a lasting impression.
Cedarburg has a lot of great shops to find unique gifts AND plenty of coffee shops to stop in and have an espresso or drink a tea! You will find upon entering, that there is the newer Cedarburg, built with American favorites such as McDonalds and Starbucks. But if you keep driving you will see there is one main street where you will find everything you need. You have arrived at the Historical District. This is the prime "hot spot" of Cedarburg. This is where you will want to park and take a long stroll. Parking is very easy to find too!
For curious artists there is:
Cultural Center
Performing Arts Center
Ozaukee Art Center
Pottery Works
Artists Guild
Hot Glass Studio
Museum of Quilts and Fiber Arts
Music in the Park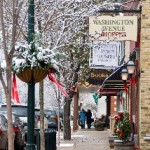 And for hungry patrons there plenty of restaurants with american, italian, traditional and even hawaiian bbq food, plus numerous pubs and other eateries! If you keep walking to the end of the main street, you can visit Cedar Creek Winery and stop in for a bit of wine tasting!
If you take a tour outside the historical downtown area, you will find much more.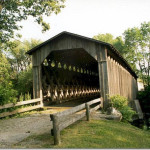 There is Covered Bridge park; a classic in Cedarburg's history. The covered bridge was built in 1876 and made of oak timbers held together by wood pegs! This is the last original bridge in Wisconsin!!
If you like hiking and nature, you can visit the Riveredge Nature Center, it's free to get in and there are year-round trails and activities! And for even more hiking, try the Ozaukee Interurban Trail…30 miles of paved trail that goes across Ozaukee County!
For a bit of history, you can visit Pioneer Village: A Living History Museum. You will find this about 10 miles north of Cedarburg. The Village is a living history museum with over 24 buildings and structures from the 1840 to the early 1900's era.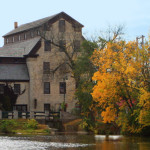 Staying a couple days? No worries because Cedarburg is filled with old and new alike. The historic District boasts classic inns, such as the Stagecoach and Washington House Inn, complete with Midwest town charm. Surrounding areas are filled with newer hotels, such as Hilton and Best Western.
DIRECTIONS: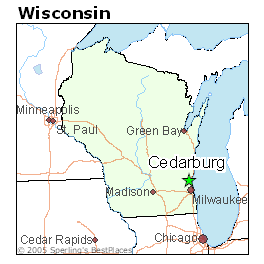 You will find Cedarburg about 35 minutes north of Milwaukee, or less depending on how fast you drive. Take I-43 north to Exit 89 (Hwy C). Follow Hwy C west approx. 3 miles to the controlled intersection of Hwy C (Pioneer Road.) and Washington Ave. Turn north on Washington and continue north to the National Historic District. Watch for the Cedarburg Chamber & Visitor Center and the General Store Museum, located at the southern point of the downtown National Historic District.
If you are coming from Chicago, its about 115 miles (3.5 hours). Follow the I-94 to Wisconsin until you reach I-43 north. Then follow the indications to the downtown Historical District.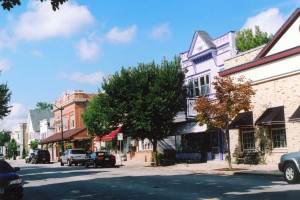 –AnywhereTraveler.com