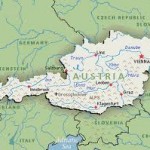 Austria is home to one of the most famous cities in the world: Vienna.
As soon as you land at Vienna airport you will know that you have arrived at a unique and wonderful destination when you travel to Vienna. This is a city that is rich in tradition, history, and culture, yet also a city that embraces the future and boasts facilities and amenities to make any visitor feel welcome and settled. If you enjoy sightseeing and exploring then you will be thrilled with this destination, as there are many sights to take in and many places to visit that will give you a unique insight into the way of life as well as a sample of the city's bygone era. If you enjoy the arts and music then you will also find this city fascinating, and you can explore some excellent exhibits, fascinating architecture, and musical delights from the likes of Beethoven and Mozart. You will enjoy an eclectic array of entertainment throughout the area, and the diverse and varied culture will ensure that you are kept busy throughout your stay here.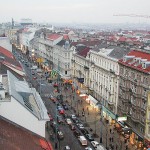 Soak up the sights in Vienna, Austria
The Innere Stadt is the ideal place to soak up many of Vienna's sights and attractions. You can explore everything from the Jewish Quarter to the Gothic architecture and the Imperial Palace here, as well as many historic streets and squares that hold their own unique charm and tell their own stories. You will also find plenty of opportunity to enjoy the great outdoors in beautiful Vienna, with hills, lush greenery, beaches, and water sport facilities on offer, enabling you to enjoy everything from hiking and biking to walking tours and simple relaxation. You will find getting around is easy, so you can visit historic and fascinating areas such as Salzburg, which lies to the North of the Alps and enables visitors to soak up rich history and take in breathtaking beauty and fascinating sights. This city lies around three hundred kilometres west of Vienna, and will delight anyone with an interest in history, culture, sightseeing, and the arts.
Enjoy a comfortable stay in beautiful Vienna
When you visit Vienna you will of course want somewhere comfortable to stay, and the array of hotels and accommodations in the area will ensure that you have a comfortable base from which to enjoy your holiday in Vienna, Austria. Whatever your needs and budget you should have no problem finding something to suit your requirements perfectly in terms of lodgings, and you can enjoy everything from friendly bed & breakfasts or charming character lodgings to big name hotels offering a host of amenities and facilities for both business and leisure travellers. Whether you are travelling alone, with a partner, or as part of a large group of family, you can find lodgings to suit your needs, and there is something to accommodate most budgets as well. You will find conveniently located lodgings all around the city, so no matter which part of Vienna you wish to stay in you can select from a choice of hotels and accommodations to suit your needs.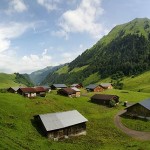 But dont just stop in Vienna! There are many other places to see in Austria, including Hallstaat, Salzburg and Schoppernau!!
**This Photo was taken by Böhringer Friedrich.