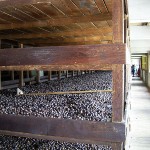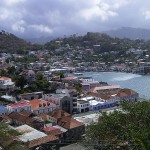 Grenada – A Spicy Winter Holiday Destination
If you're in search of some Caribbean sunshine this holiday season, then think about Grenada. Don't mix up this Eastern Caribbean jewel with the Andalusian city of Granada. This beautiful island is thousands of miles from Spain and has a unique beauty. This island nation lies in the Caribbean Sea, south west of St Vincent and the Grenadines. Somewhat confusingly, Grenada incorporates a few Grenadines of its own, laying claim to six tiny islands near the end of the chain. The possibility of visiting these only adds to Grenada's appeal.
History of Grenada
Columbus was one of the first to spot the island while on his 3rd voyage to the New World, but he sailed on by, which was just as well as the Caribs who lived there might have put up some resistance. The French took the island in 1649 only to lose it to the British just over a century later in the Seven Years War. The island became independent in 1974 and had a turbulent period before settling into democracy in the early 1980s. The checkered history has left its trace in French place names and the occasional French word in the local patois. Grenada is known as the Spice Isle, thanks to the nutmeg for which it is famous. It also produces organic cocoa, which is worth a try.
Natural Beauty
First time visitors to Grenada often remark on its natural beauty. Geologically speaking, it's a volcanic island, and its mountains reach a peak of 840m. The hot and humid tropical island has several beautiful waterfalls and a number of small rivers which aid its lushness. Hike through the hills and enjoy a dip in the lake at the foot of Concord Falls. This may be the Caribbean, but we guarantee that the temperature of the water will leave you breathless – brrr! If you like waterfalls, then Seven Sisters, Annandale and Victoria Falls are other options. The Grand Etang National Park and Forest Reserve is also worth a look.
Black Sand
Among the island's many excellent features are black sand beaches. These are not as weird as they sound, because the Caribbean Sea is as clear in Grenada as it is in other parts of the Caribbean, and the grains of black and grey sand glisten underwater. The sand is as fine as sand on a golf course anywhere in the world and feels lovely underfoot. This is a sight you won't find everywhere, so don't miss it. And, for normal white sand, don't miss out on Grand Anse beach, which regularly makes the list of the top beaches in the world.
Taking in the View
So, where else should you go when you visit Grenada? The harbor view in the capital St Georges is spectacular and most will enjoy the chance to see the yachts moored there. Walk along the waterfront and there are several shops offering a range of good, including everything from T-shirts to a bite to eat. St George's doesn't feel like a tourist capital – you will see plenty of Grenadians going about their business in the town. That's part of the country's charm and Grenadians are always ready to stop and chat with a stranger or offer help with a smile. Watch out for some of those city streets, though – they are narrow, winding and very, very steep – you'll need strong calf muscles to get up those.
On the Ocean
Check out the ocean floor with a dive, scuba dive or glass bottomed boat trip or visit the national parks and marine parks at White Island and Sandy Island, a short boat ride away. Speaking of day trips, don't forget to visit some of the other nearby islands: Caille Island, Carriacou, Diamond Island, Frigate Island, Large Island, Petit Martinique, Ronde Island and Saline Island . Each of these has its own charm. You can also take a boat ride to Hog Island, a favorite picnic spot for locals and tourists alike. These aren't cruises from Southampton, but are still enjoyable, if a bit bumpy.
Whatever you like, you can't go wrong with a trip to Grenada, so check it out for a winter holiday today!
Article by Isabella "Izzy" Woods