You will be pleasantly surprised in Marrakech if it's your first time traveling there. The sights, the sounds and smells!
The first time we were there was April 2009. We weren't quite sure what to expect. In fact, we were overwhelmed when we arrived simply because of the pollution levels. The week we were there it was almost unbearable, but after a couple days you start to ignore it.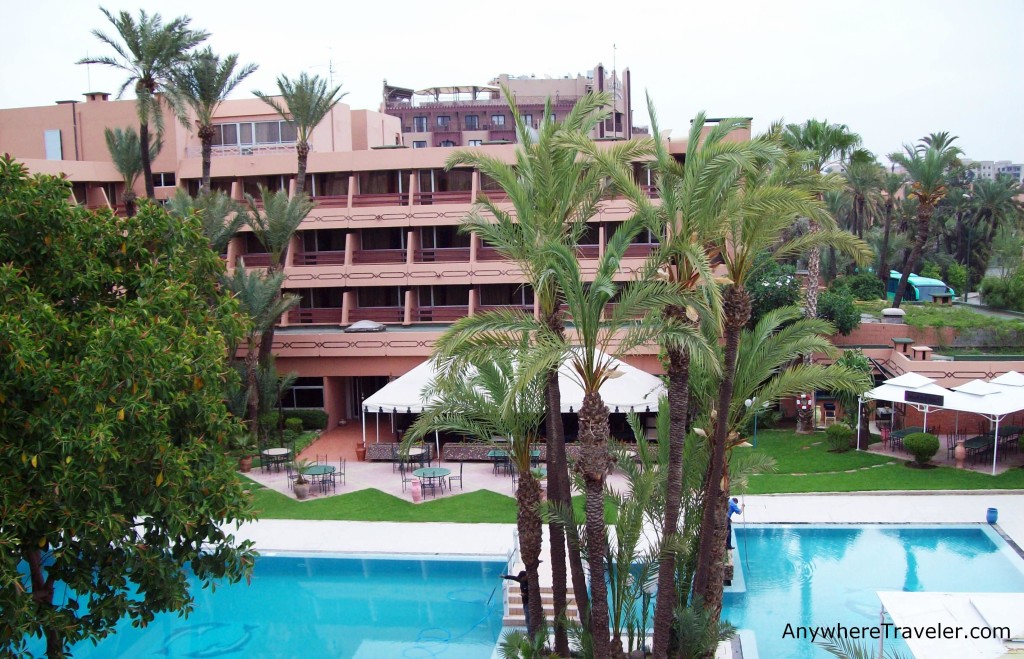 Marakech, despite the pollution, was a clean city. We did not see much trash or graffiti, at least where we were. We had stayed in a hotel about an hour from the city center by foot. It had a beautiful pool, although when we were there it was March and still a bit chilly for swimming. The breakfast was included, which consisted of rice, different vegetables and sweet bread with coffee. We walked everywhere and had no problems walking during the day or at 11pm at night. We felt very safe.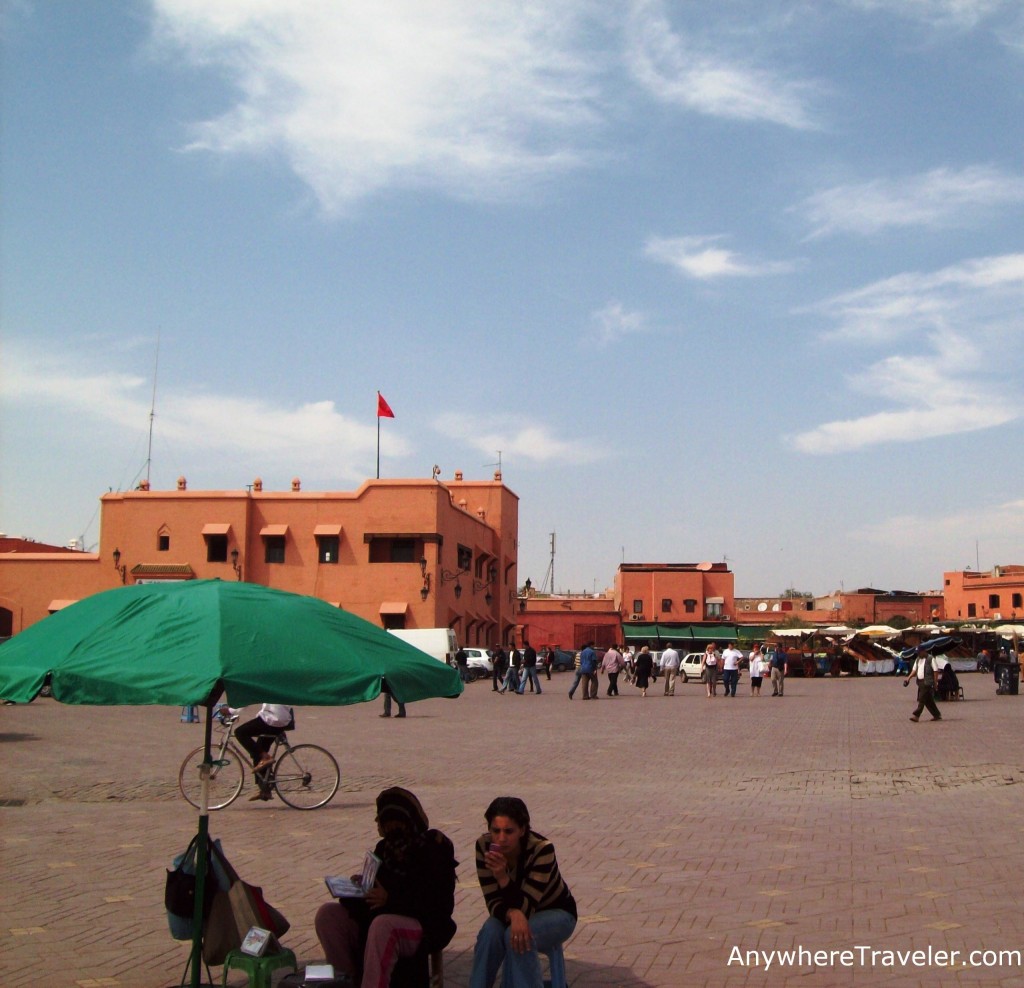 The main thing we noticed is all the people were pretty relaxed. We walked from our hotel to the souks a few times and didn't have any problems at all. People minded their own business out on the street. The souks really were not so intimidating either. Except for one time that we were harassed by a man trying to get money from us to lead us out of the souk, we had no negative experiences.
Another attraction for us was the souks. There is market after market and after a while you can get really lost! The only couple problems we had in the souks was people asking for money or offering to "lead us out" of the souks. They start to lead you around but then expect a payment afterwards for their services. Whatever you offer them is never sufficient. It is best to avoid them altogether and stay where other tourists are.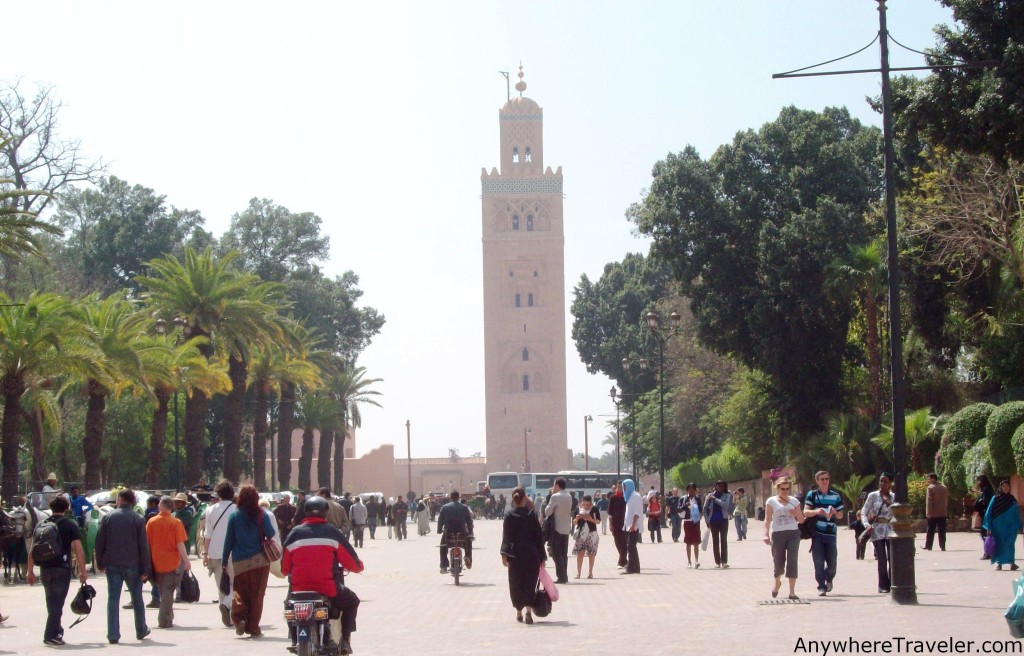 In the marketplace there are many different kinds of spices, especially curries and cinnamon, babouches (a type of sandal), clothing, different clothes, unique items such as musical items, natural herbal remedies, lamps, rugs, hand carved items and pretty much everything.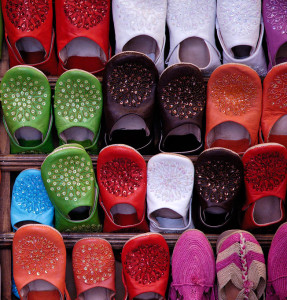 There are many day trips that can be taken to other cities, such as Essaouria, but we got rained out the day we wanted to go. We opted for a camel ride around the city suburbs. We kept busy with a bus tour and walking tour.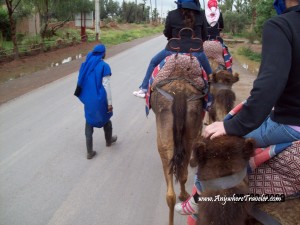 We came to a small area outside town where people offered us tea and played music for us!
The mint tea is definitely something to try, in fact people drink it all the time, everywhere in Marakech. It is a great pick me up for the afternoon!