Heading back from Bruxelles in the car, we wanted to stop and have a visit in the Bonn, Germany area. Little did we know there was actually so much to offer in this less trafficked region of Germany. Besides Bonn and Koln being the most well known cities in the area, there are several others worth visiting along the river in this region.
We had reserved the hotel first which was in Oberpleis, but were not sure exactly where that was. According to our calculations, it was about 20KM from Bonn and we thought it seemed a nice chance to get out of a main city and check out some of the smaller villages also.
Some villages in Germany are quaint, full of tourists or have a lot of history. Some villages are simply quiet, retirement type villages where people go to write a book or go into retirement. Oberpleis is one of those places. It is If you are driving, you can drive through the entire village in about 5 minutes. If you are walking, about 20 minutes.
There is an excellent hotel there where we stayed at called Hotel Olberg. Check in and registration is self service, as there was no reception. There was only a note explaining where the keys to the room are. We were prepaid from booking online so all was good.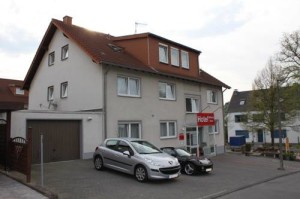 Breakfast was good, accommodations were excellent. The sheets, bedding, and room were immaculate. We paid about 50Euros for 2 of us and we had a small dog. There was also WI-FI. It's a bit more economical than the rooms we found in Bonn and there is much less traffic as far as tourists and people in general. It may be good if this is your style.
Village highlights would include several retirement homes, hair salons and driving schools, for some reason. In fact, Hotel Olberg has a driving school in the hotel. It seems most people going into retirement may be in need of practicing their driving schools and chose the rural part of Bonn to do it in. There is an activity center that has a swimming pool, tennis courts, a tanning bed and sauna. It's about a 3 minute walk from the hotel.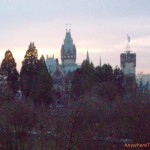 Oberpleis not only being a short distance to Bonn, is also located close to Siebengebirge, Schloss Drachenfels and Burg Drachenfels. Siebengebirge, literally seven mountains, offers several hiking trips and tours around the area. Several places offer wine tastings along with small hikes.
You can also choose to do your own hiking around the area. Drachenfels, for example, has a road that you can drive up (at least we drove it) that goes right to the restaurant/patio. Otherwise there are trails starting at the bottom and heading up to the top.
Among some of the attractions are:
Berg Drachenfels (Mount Drachenfels, the most famous in the region of Koln and Bonn)
Schloss Drachenfels (Drachenfels castle)
Kloster Heisterbach (Heisterbach monastery)
Nibelungenhalle (a reptile zoo)
Sea Life Königswinter (marinelife park)
Several hiking trails
Several biking trips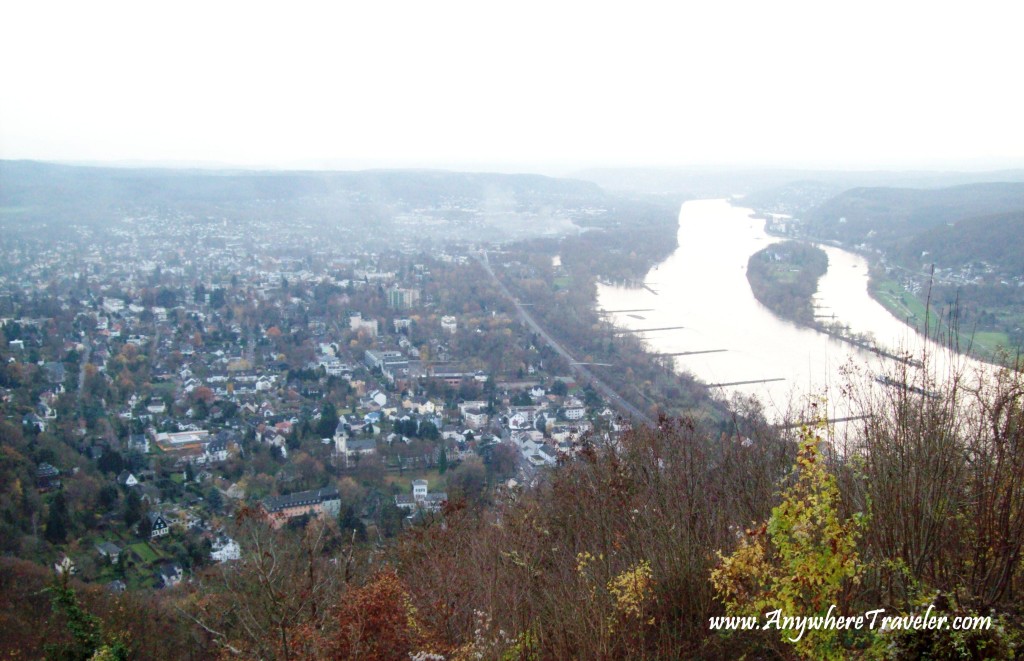 You will be able to get some great views from the tops of the hills. Happy travels!