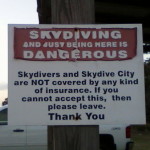 A real adventure if you are brave enough may take you to ZephyrHills, Florida where there is year round skydiving! So why jump out of a normally good plane? Well….WHY NOT?? You haven't tasted life until you tasted it at 120 mph heading towards the earth like a bullet!! Afraid? Well….get over it!
Seriously though, I jumped here on several occasions as a licensed skydiver and would highly recommend it not only for skydiving, but also because the skydivers are such great people!!! Even if you have never jumped before and looking to do a tandem or if you are looking for a skydiving course, Zhills is a great central Florida location.
Courses and tandems run year round, no need to worry about snow (which I have jumped in and it is not so fun). You may just have some wind to worry about….oh and try not to land to far away because rumor has it there ARE some alligator swamps somewhere around there and I heard the alligators are always hungry. Besides that, there is only Farmer Joe that if you land on his property, he may shoot at you with his rifle, but that is all part of the adrenaline rush, no?
So for licensed skydivers: you have most likely already heard about or jumped at Zhills, but if you have not, you can pitch a tent and camp for free. Or pull in your RV.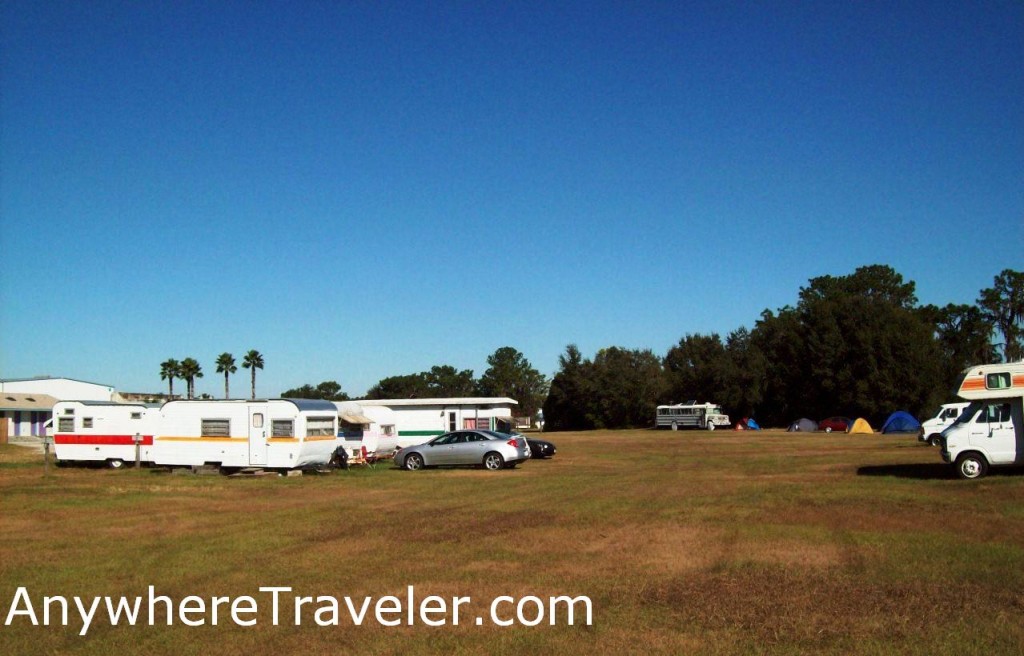 Showers, bathrooms, wi-fi, a cafe' and in house packers and gear shops are all there. It is the HQ of Skydiving in the Central Florida area. Just make sure your license is up to date and your rig is in date (otherwise you can get a reserve repack there), head up to manifest and you are set to go! No parachute? No problem, you can rent one 🙂
Newbies to skydiving: Zhills Drop Zone is a pretty big place and can be a bit confusing at first. There is a main office where you can head in to. If you want to "become" a skydiver and looking for courses, you can head to the office and ask about their AFF (Accelerated FreeFall) programs. You can complete it within a few days.
One time Jumpers and Tandem Jumps: No practice necessary, just head to the main office and say you want to jump. In a tandem, you will be strapped to someone else. You pay your money and you're pretty much set to go! Zhills is always pretty busy, but during the weekends are usually busier. You may have to wait a couple hours, but you will need time anyways to gather up a helmet, goggles and a handsome jumpsuit to wear (if you choose).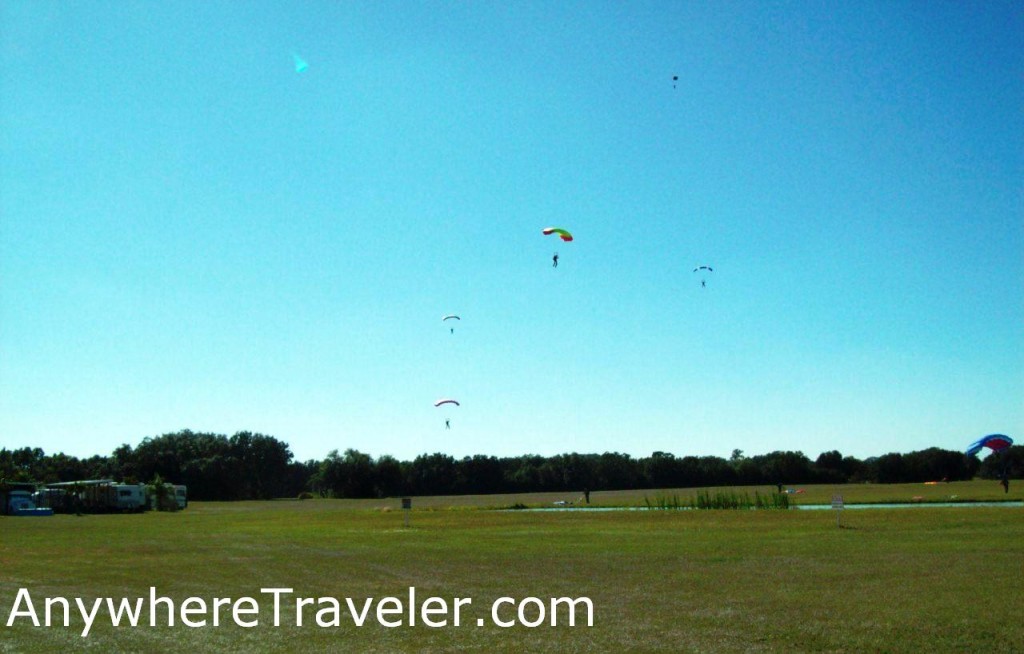 *And remember, if at first you don't succeed, skydiving probably was not your sport!!
–Blue skies