Ich will Berlin sehen! Ja wohl!
Berlin is the biggest city area in Germany and a great city for people from all walks of life and ages!
You will most likely arrive at Berlin Flughafen, Schoenefeld, which Schoenefeld literally means beautiful plain or meadow. Tegel airport has some plans to be replaced and merged into Berlin Brandenburg.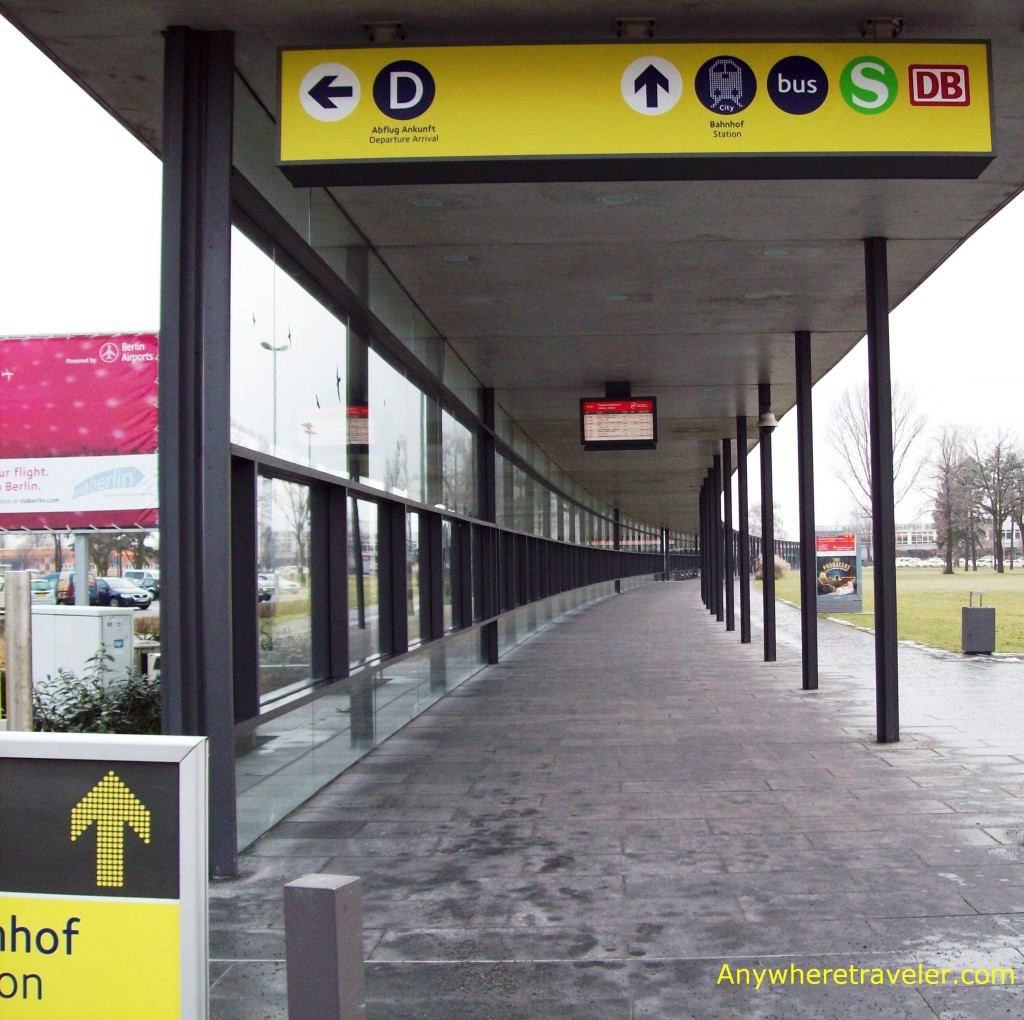 To cover all of Berlin, you need to read a book, but we have ten "must see" from our trip here to save you some time!
1.) Potsdamer Platz. Here you will find shopping, the Berlin Philharmonik is nearby for a great classical concert and there are tons of restaurants, some which are a bit pricy.
2.) Alexander Platz. Formerly east Berlin, here you will find shopping and find that many organizations, protests and festivals are held here. Many artists live in this area of Berlin, although recently prices have been rising. You can also check out the Fernsehturm (TV tower) for great views of the city.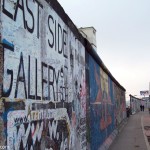 3.) Berlin Wall. There are still sections of the wall standing and in some areas where there isn't, there are memorials in the ground. This stretch of wall can be found near Ostbahnhof in Friedrichshain called East Side Gallery. As tragic as WWII was, it is still important for us to review history, learn from our mistakes and find out what we can do to make the world a better place.
4.) Eating in Berlin. Yes, falafel, curry and currywurst…the Döner Kabab are everywhere. I would personally recommend a falafel just to make sure no animals were killed in the process.
5.) Brandenburg Tor. A top tourist attraction and most famous in Berlin. Prepare for crowds, especially weekends or during the summer. But a great place to see some Germany history.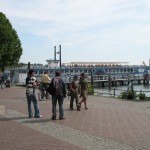 6.) Tegel See. It is in the suburb of Reinickendorf about a 20-30 minute train ride from the Berlin center. The Greenwichpromenade (the Greenwich passage/walk) is the "boardwalk" of Tegelsee. The sidewalk has been renovated and is not far from the large park, Freizeitpark Tegel (literally free-time park). From here you can do a boat tour, visit some shops in Alt-Tegel or "old Tegel", visit Tegel castle or just watch the geese and have a picnic. You can follow the path for quite a ways and soak up the sun and nature.
7.) Dicke Marie. This is the oldest tree in Berlin in the same suburb of Reinickendorf, near Tegelsee. This tree is said to be 800-900 years old. She is 26 meters high and almost 7 meters around. She is only a few minute walk away from HaferBrucke footbridge, near the Tegel Castle.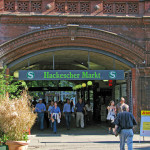 8.) Hackescher Markt. This area of Berlin Mitte, with Oranienburger Straße being the principal street is home to many international stores. If you stay off the main streets and go off on your own, you can find many young label and artist run shops. If you are into shopping you should head here first. There is also a weekly market every Thursday and Saturday.
9.) Kurfürstendamm. Walk down the Kurfürstendamm. It's full of shops, hotels, restaurants and cafes. It is the one of the best know avenues and known for luxury and upper class living.
10.) Walk from west end to the east end, by foot. We did it, took us about 10 hours. Maybe it wasn't the whole city, but we saw quite a bit.