Venice is one of the classic cities to see in Italy. Our last visit left us in the rain and San Marco plaza was literally flooded! We have just a few tips to traveling to Venice to make sure you have the best stay possible!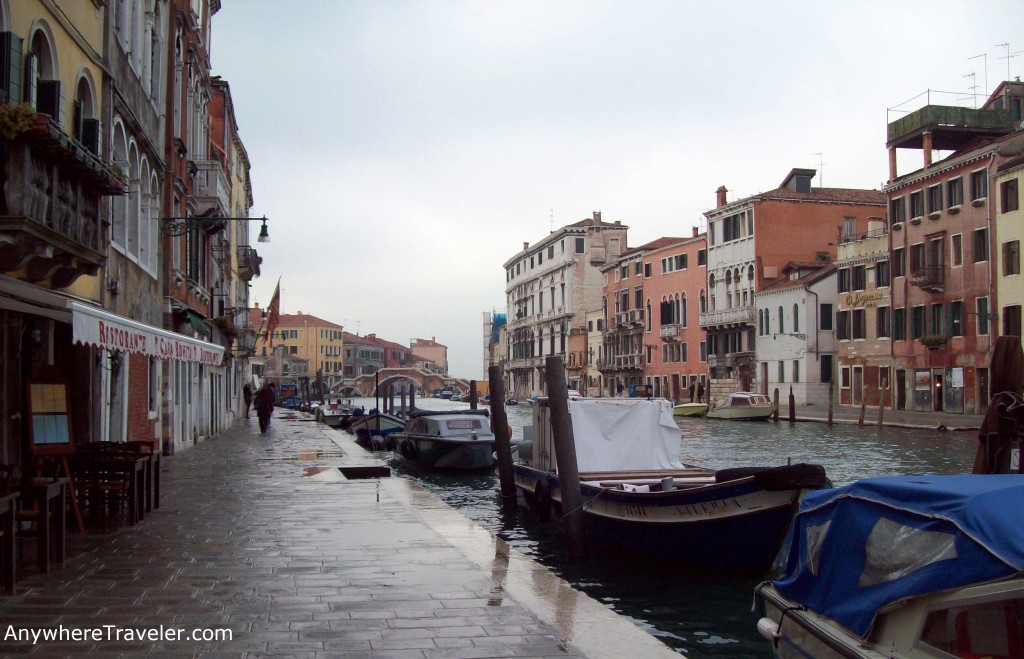 1.) Have an umbrella. Have a really good umbrella, especially if you are traveling there from Sept-May. They sometimes have snow, but they're winters are quite rainy. There are a bunch of people that sell umbrellas on the street and you can definitely get one, however for 2 Euros don't expect too much for quality.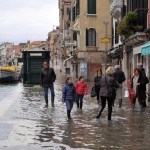 2.) Rain boots. If you will be traveling in the fall/winter/spring months you will want to invest in rain boots. The puddles can get pretty large in the streets. Piazza San Marco, even though they have raised sidewalks during the rainy season, many of the canals flood and water can reach past the ankles or mid-calf.
3.) Tourist restaurants. Many restaurants around Venice are not the highest quality but you will end up paying the same as you would for a better restaurant. They're overpriced and the food isn't that great. Best tips are to avoid the heavily tourist trafficked areas. Some of the "hidden" restaurants are the best.
4.) Time to visit. During the week is best to visit if you want to avoid crowds. Best season to avoid the rain is June-August, however this is also going to be high season. Costs of hotels are usually higher, restaurants and shops are higher. Early September or October is best if you want to still get some nice temperatures with lower crowd flow.
5.) Authentic gifts. Murano glass come from the Venice island of Murano. If you get the chance you can tour the factories where they still do glass blowing. Before purchasing from any shops make sure you are getting authentic Murano glass. There are many fakes are around.
6.) Traveling the islands. You can get anywhere in Venice and around the islands in the water taxis. Gondolas will take you through the canals and is more sightseeing. Vaperettos will take you from island to island. They travel pretty regularly, some every 15-30 minutes and you can buy day passes or single tickets. You can find a link and timetable here.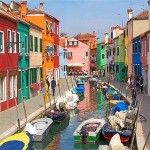 7.) The island of Burano. First off, this island has great photo opportunities! Houses here are multicolored and a great compliment to the canals. Burano is also very less traveled so you will not have major crowding of the streets here. Burano is also known for the tradition of lace and doily making.
8.) Walk around. One of the best things is to walk around and just get lost in the streets. There are so many little hidden shops and unique places to see! It's even better if you don't follow the crowd. The masses head for Piazza San Marco, if you have already seen that or it doesn't interest you, hit the "unbeaten" path, you will be pleasantly suprised! You will need some time to really treasure hunt, just bring the address of your hotel so you know how to get back!
9.) Piazza San Marco. If you do visit, visit San Marco in it's entirety. Morning is a different setting than afternoon. Afternoon is a different setting than night. Take your photos, then compare.
10.) Mercato di Rialto. This is the oldest market in Venice existing for 1000 years. You can get fruits, vegetables and fish here.