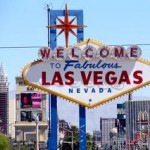 So you are thinking about relocating to Las Vegas?? Vegas is a great city full of many different possibilities and opportunities. There is more to Sin City than just hotels, casinos and restaurants!!! I lived in Las Vegas for 3 years and can tell you from experience, it is definitely a city that keeps you moving!!
Living in Las Vegas is just like any other city, except the city is constantly updating, changing and MOVING. There is plenty of movement in Vegas and even when you're just relaxing in your house, you have a certain feeling of "get up and go".
An international city, there are many different groups and activities. You will find people from all over the world from all facets of life. You will find plenty of different ethnic groups, meaning also ethnic restaurants. If you enjoy eating a different cuisine every night, you will find many places on the strip that are top notch. However, you will also find PLENTY OFF the strip. People living in Vegas will frequent more often these establishments, only because usually they are in the neighborhood. For some people living further from the strip, they may find their local hotel/casino/restaurant is much closer to their home and has the same great deals as the places on the strip!!!
If you like asian cuisine, you will find numerous restaurants on Spring Mountain Drive. Head north up the strip, then west onto Spring Mountain, the turn is right after Treasure Island. Keep heading west and you will run into several shops, restaurants, and cafes, as well as local area businesses, catering to the asian culture.
But I did say Las Vegas was more than restaurants, right?? Asian culture is only one type of culture to find there. There are plenty of Europeans, Australians, Canadians and really everyone from everywhere. They are not only tourists, but many have chosen relocation to Vegas as a permanent lifestyle. The warm weather and opportunities for work in the tourism industry has lured many to the city.
So what about the local life? Locals do things that people do anywhere. They still get up on our off day and have coffee at the local Starbucks. They read the morning paper, in this case, the Las Vegas Sun. They go to work, many at the casinos where constant tourism keeps them in a job.
Those not working in tourism work in construction to keep up with the demands of new housing in the area. Hotels/Casinos are constantly doing updates to keep up with competition. New roads and expansion is what help keeps traffic flowing into the city.
Many people are performers. When there are no shows on a particular day, they call it "dark" day. In program guides you may see written Tuesdays (dark). It simply means no performances. Also, in Vegas, traditional weekends do not exist like in other places. And people will tell you, "yeah, Sunday is my Friday this week". Your Wednesday could be your Friday. Your Monday could be your Friday. Get the idea?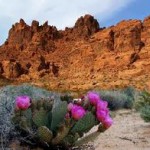 Vegas offers many activites for outdoor enthuisiasts. If you like rock climbing, hiking or even taking a scenic drive, Red Rock Canyon offers it. Only a 20 minute drive outside the city and you will find an oasis of authentic desert life, complete with tortoises! Many tourists as well as locals frequent Red Rock. If you have kids, you might try Bonnie Springs. They have a petting zoo, horseback riding and tours available.
If you want a more "local" lifestyle while in the Las Vegas area, try renting a car a driving the local neighborhoods. There are plenty of city parks to have a nice picnic, while enjoying mountain views. Summerlin is closer to the Spring Mountain Range (home of Red Rock).
Heading north on the interstate 15 towards Utah, you will arrive at the exit for Valley of Fire, one of Nevadas state parks and conveniently located to Las Vegas. More authentic desert awaits you here, with hiking and camping available. There is an information center and clean restrooms. The road is long and winding, but it is very easy to arrive there. At the freeway exit, you can stop and buy fireworks at the gas station and shoot them off outside the gas station!!!
Want to cool off from the Vegas heat? Mount Charleston, in the Humboldt-Toiyabe National Forest, offers skiing in the wintertime and hikes during the summer. There is no admission fees to hike and many people enjoy doing the hike to the summit. The trail is north/south rim. It can be done in a day, however most people prefer to hike in, camp on the trail, then finish the next day. Double check to make sure it's not still snow covered, otherwise you need to prepare accordingly.
All in all, Vegas is a great city to make your home. When you have time off, there are plenty of activities to enjoy whether you like an evening out to a performance and dinner or simply going to a film or museum, or going camping for a weekend, Las Vegas has all of this within a short driving distance. It is also a great base for explorers, who like to visit California, Utah or Arizona. If you like it relaxed, there is plenty of open desert road or trails to hike where you hear only the sounds of desert birds and warm wind.