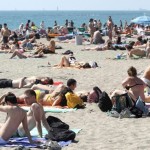 Going to Rome?  Not only are there great antique ruins to see in Rome, as well as excellent restaurants, caffes, museums and more, BUT there are beaches less than an hour from the city center!  Most tourists are unaware of this and during the months of July or August stay in the hot city hoping for a cool breeze to blow by.  If you have some friends it Rome or do a bit of research, you will find it's pretty easy to get there!
The beach town of Ostia is west of the city.  You can drive out if you have a car or there are several buses that go every day from Rome.  If going by car, you will take Via del Mare, Autostrada Roma Riumicino, or Via Cristoforo Colombo.  I would say Via Cristoforo Colombo usually has less traffic, but it depends on day and time you go.  If you happen to have a car, there are also some great campgrounds outside the city, closest to Zone Laurentina. Many have room for campers or have cabins that run about 40-50Euro per night on the off season.
By metro you would take the Rome line, Lido di Ostia, which takes you closest to the beach.  It costs € 1. The trains run very frequently, from 5:18-23:30.  The station you would leave from is Roma Porta San Paolo, (station Piramide) for the B line.  You can get to Piramide station from Roma termini.  Stops are as follows:
– ROMA PORTA SAN PAOLO
– BASILICA SAN PAOLO
– EUR MAGLIANA
– TOR DI VALLE
– VITINIA
– CASAL BERNOCCHI / CENTRO GIANO
– ACILIA
– OSTIA ANTICA
– LIDO NORD
– LIDO CENTRO
– STELLA POLARE
– CASTEL FUSANO
– CRISTOFORO COLOMBO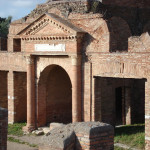 The first stop, Ostia Antica, takes you into the city.  You can stop there if you want to walk or see the archeological site before heading to the beach, but it will be a bit of a walk.  Check hours and prices for Ostia Antica before visiting.
Otherwise you can hop back on the metro.  Lido Nord or Lido Centro takes you right into downtown Ostia.  There are coffee shops, restaurants, supermarkets and about a 5 minute walk where the beach starts.
Mostly all beaches are paid, meaning you have to be staying at their hotel or rent an umbrella to stay. If you continue on to the last stop, Cristoforo Columbus, you will be closest to the free beach.  How will you know?  We walked until we reached almost the very last beach, you will notice the difference because all the umbrellas are different from one another.  All the hotels/resorts and restaurants have the same standard umbrella color they rent out!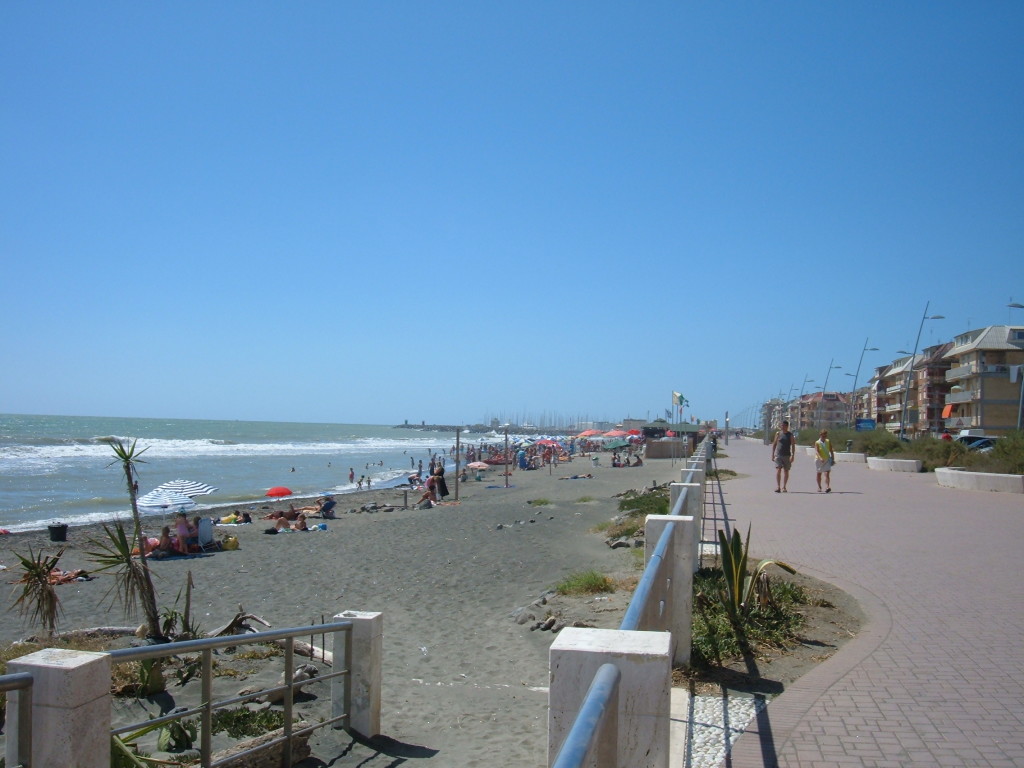 Enjoy!