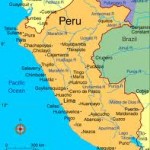 If you learn Spanish in Peru, you can visit the tropical rain forests from which the mighty Amazon river originates. You can see the Colca's Canyon, which is the deepest canyon in the world. It is twice as deep as the Grand Canyon. You can also visit Lake Titicaca, which is the highest navigable lake in the world.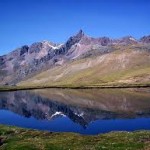 Peru was home to some of the world's greatest ancient civilizations, prior to the arrival of the Spanish conquistadors. Most tourists who come to Peru visit the lost Inca City of Machu Picchu. The Nazca Lines present a mystery, which few can resist and the Peruvian Andes offer spectacular views. You can enjoy all this, while you learn Spanish in Peru.
Spanish Language Schools in Peru
To learn Spanish in Peru, you can consider some of the Spanish language schools, which are mentioned here.
Spanish in Peru is a language school, which offers intensive Spanish immersion classes in three locations in Peru – Cusco, Urubamba and Manu. You can opt to learn in any one or all three of the locations. The school offers courses in different levels, with customized tuition to suit your goals. University credits are available and the size of each group is limited.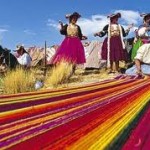 Machu Picchu Spanish School is a local Spanish school located at Cusco, in the Peruvian Andes. You are offered custom-designed courses, in a family atmosphere. You can opt for group classes, individual classes, or a combination of both. The maximum number of learners in each class is limited to four, to ensure that you get individual attention. Under these conditions, your learning should be rapid.
El Sol – Spanish Language School offers Spanish immersion courses in Lima, the capital of Peru. You can learn in small groups, or with a private teacher. You can live with a host family if you want to be truly immersed in the culture of Peru. The academic program has been approved by the Peruvian Ministry of Education.
Choosing the Right Language School
Keep your purpose in mind and look for a school which limits the size of each group. You may be looking for a basic language course or a specialized course for business people, or professionals. Or, you may be looking for a school, which offers a college credit. Look for a school in a location which appeals to you, so that you can enjoy your stay, while you learn Spanish in Peru.